Welcome to the Port Mòr Centre




The Port Mòr Centre is situated just outside the village of Port Charlotte on the Isle of Islay and opened in May 2007. It is a community project which aims to provide many and varied facilities to both visitors and residents alike. The building is carbon neutral and uses a 6KW wind turbine to generate electricity with a ground source heating system to provide heating and solar panels to provide hot water. Insulation of the building is to a very high standard.



Registered Charity
No.SC032361
Company Reg. No: SC224167

A look in and around the Port Mòr Centre



Port Mòr features a spacious seating area with spectacular views across Lochindaal. Also available is free internet access and a campsite with toilets, showers and laundry facilities.

In addition, a modern and well-specified children's play park is situated adjacent to the centre.


PORT CHARLOTTE VILLAGE

AND PORT MÒR CENTRE


FREE WIFI AVAILABLE THROUGHOUT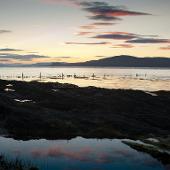 Check out Ben Shakespeare and his amazing photography work!
Port Mòr, Port Charlotte, Islay, PA48 7UE

"Iomairt Chille Chomain" 2016"